A Few Words About Us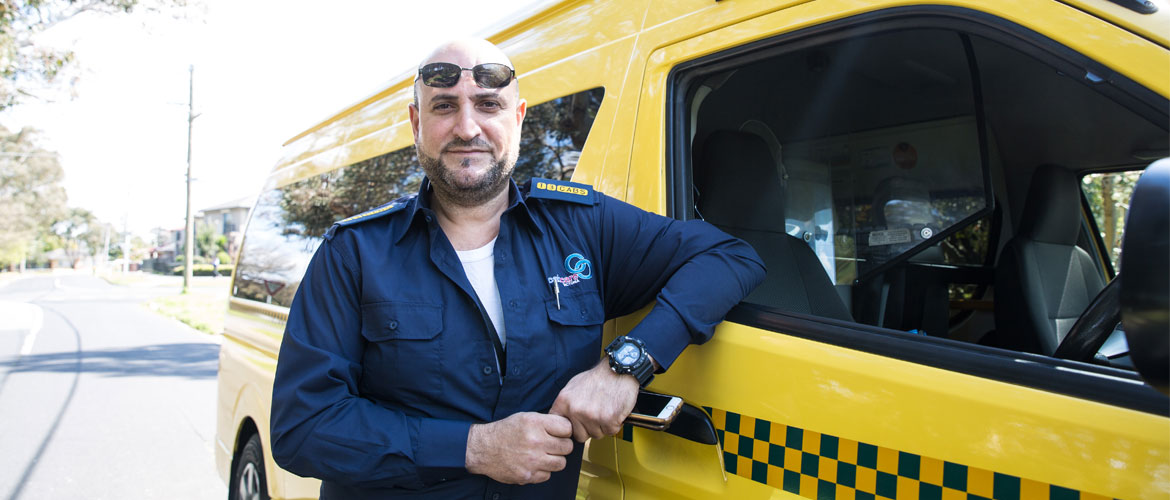 SAMS MAXII CABS
My name is Sam and I have been in the taxi industry for 10 years. I have the largest fleet of maxii cabs in the northern suburbs of Victoria. We pride ourselves on being professional, well presented, courteous, and punctual at all times and strive to deliver the best service possible. The vehicles we drive are wheelchair accessible and fitted with a large hoist, able to transport a large range of wheel chairs, including electric, manual and we have the equipment and specialized training to carry two wheelchair passengers simultaneously.
Majority of maxii cabs in Victoria have no PUBLIC LIABILITY INSURANCE as it is not compulsory but all my vehicles have public liability insurance of up to 10 Million dollars and also work cover for all my drivers.
ALL my drivers are trained by 13CABS to assist clients with special medical or physical needs. Each driver undertakes a comprehensive CABCARE training course that includes Level 1 First Aid, Seizure Management, Infection Control and Manual Handling Modules, qualifying them to chaperone clients who are in transit between carers.
All my drivers have passed a working with children check. My drivers never leave their clients unattended, escorting them to and from vehicles equipped to cater for a range of special needs.
SAMS MAXII CABS promises:
01

PICKUP Guaranteed on-time pickup

02

OUR DRIVERS All drivers are specially trained and have Government Accreditation

03

OUR TAXI'S All our vehicles are clean and air conditioned